WELCOME TO VILLA KERJANUS
About Us
Villa Kerjanus is a small, comfortable vacation rental house. Current owners purchased the house in 2012 and completely reconstructed every part of the interior and exterior preserving the traditional aspects of local architecture.
The house is situated on a steep residential hill above Plage de Fabregas in La Seyne-sur-Mer. This location provides spectacular views of the sea all the way to Toulon while also providing a calm and quiet environment for your relaxing vacation. Nearest beaches and restaurants are only a short 10-minute walk from the house, but we strongly recommend a car if you want to explore more than just the immediate area.
---
---
---
THINGS TO SEE AROUND FABREGAS
Local Activities
Fabregas is close to the main attractions of the French Riviera such as St. Tropez, Cannes and Nice; however, you don't have to go that far, especially if you prefer to avoid mainstream tourism.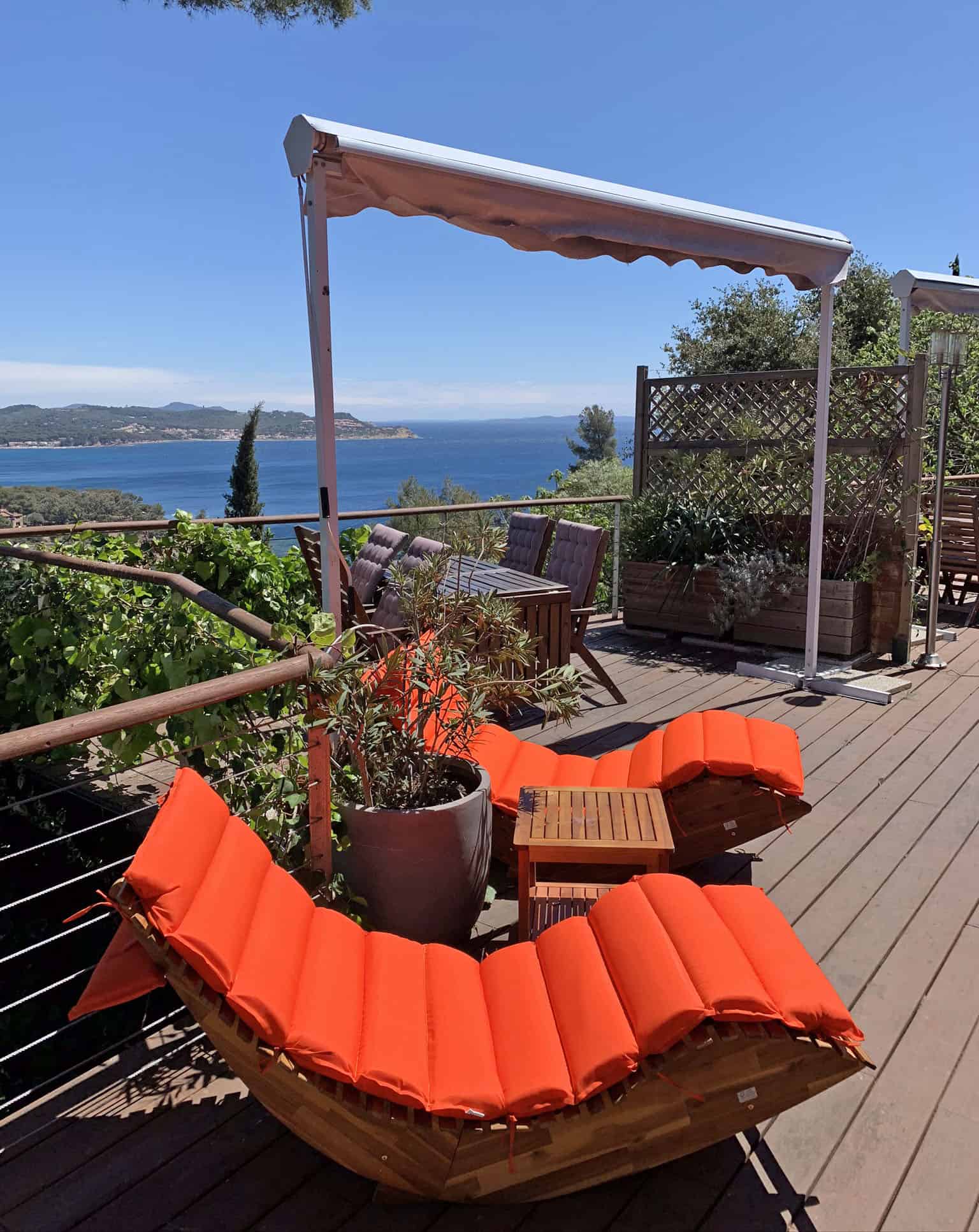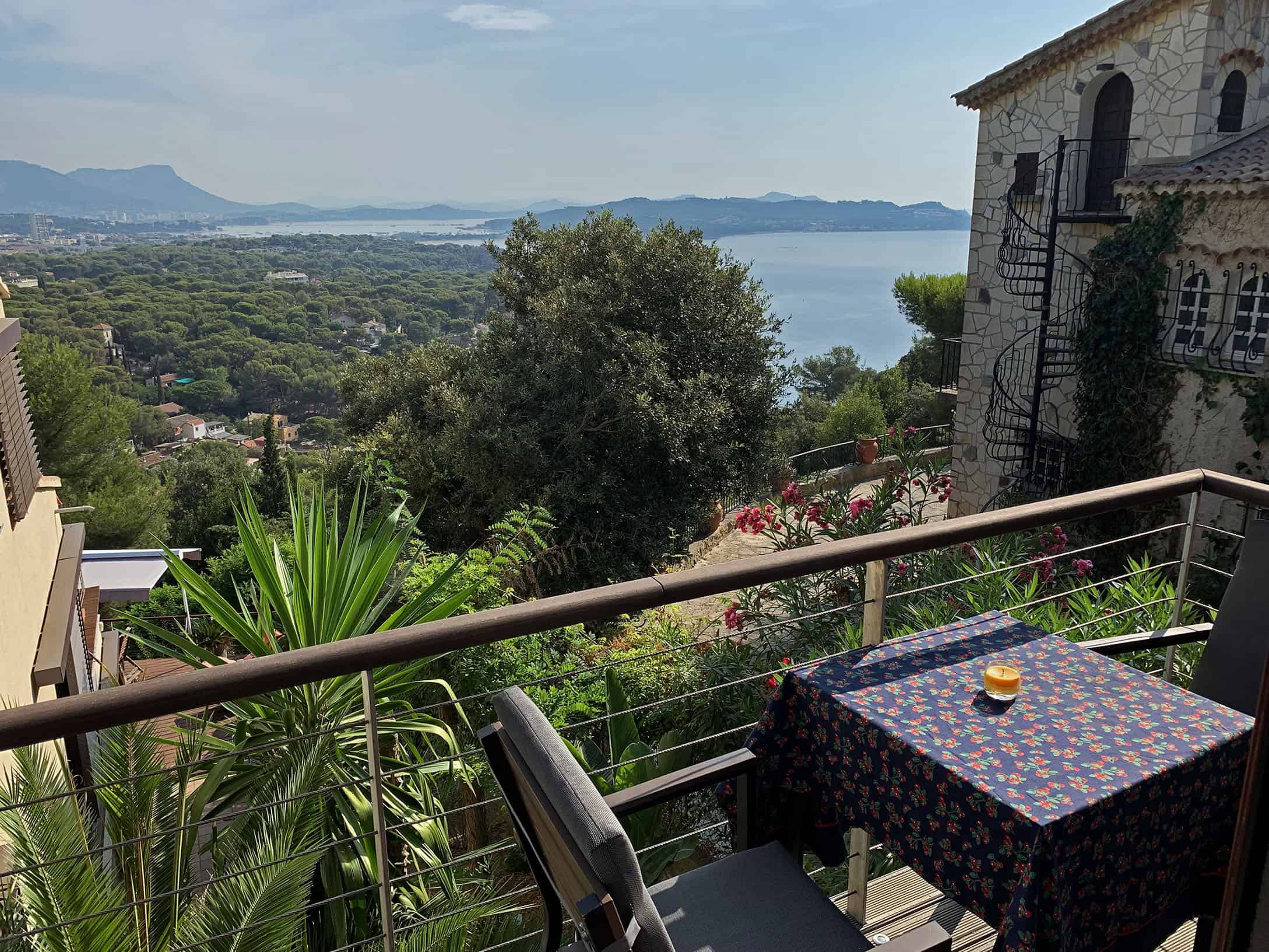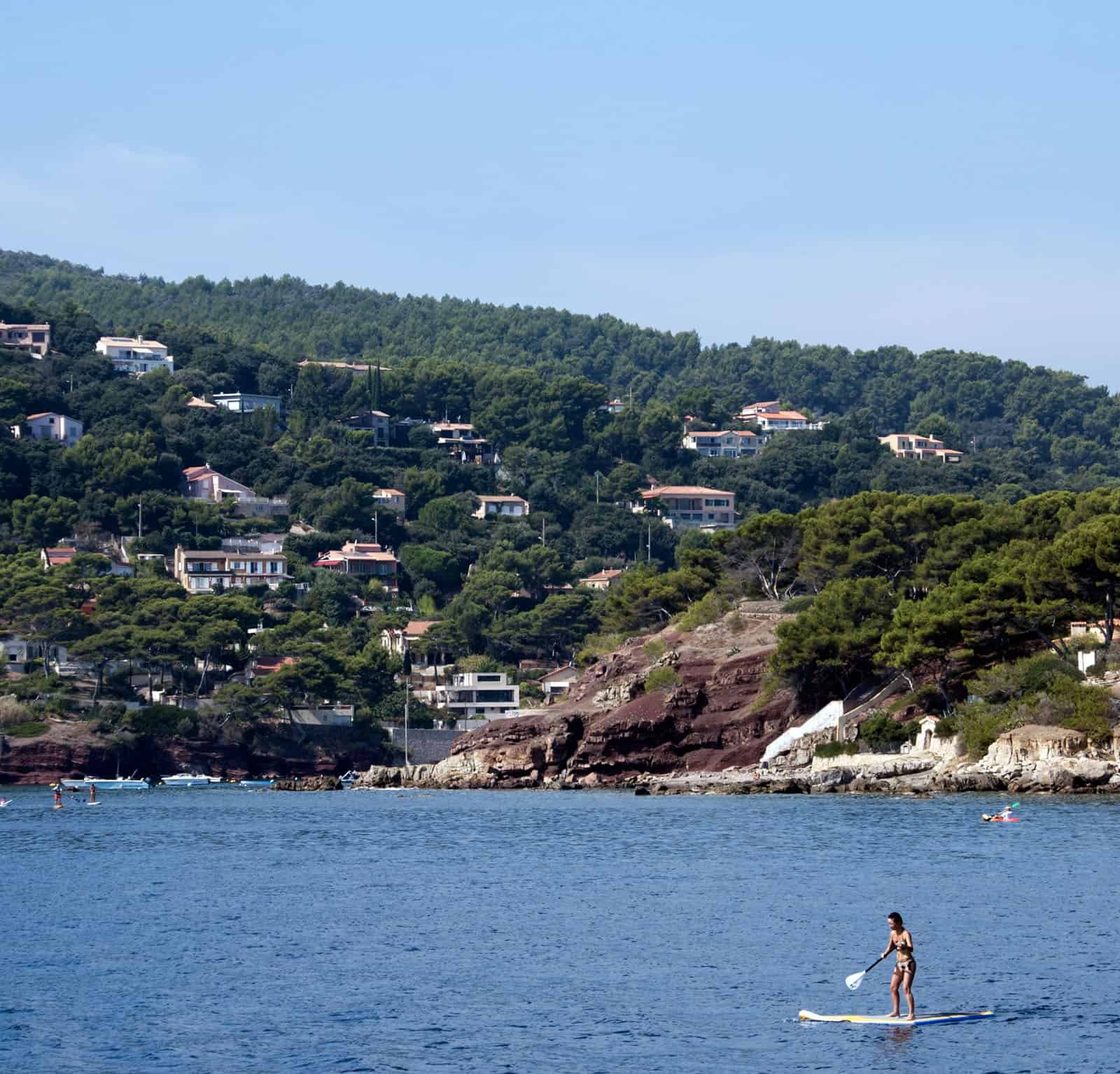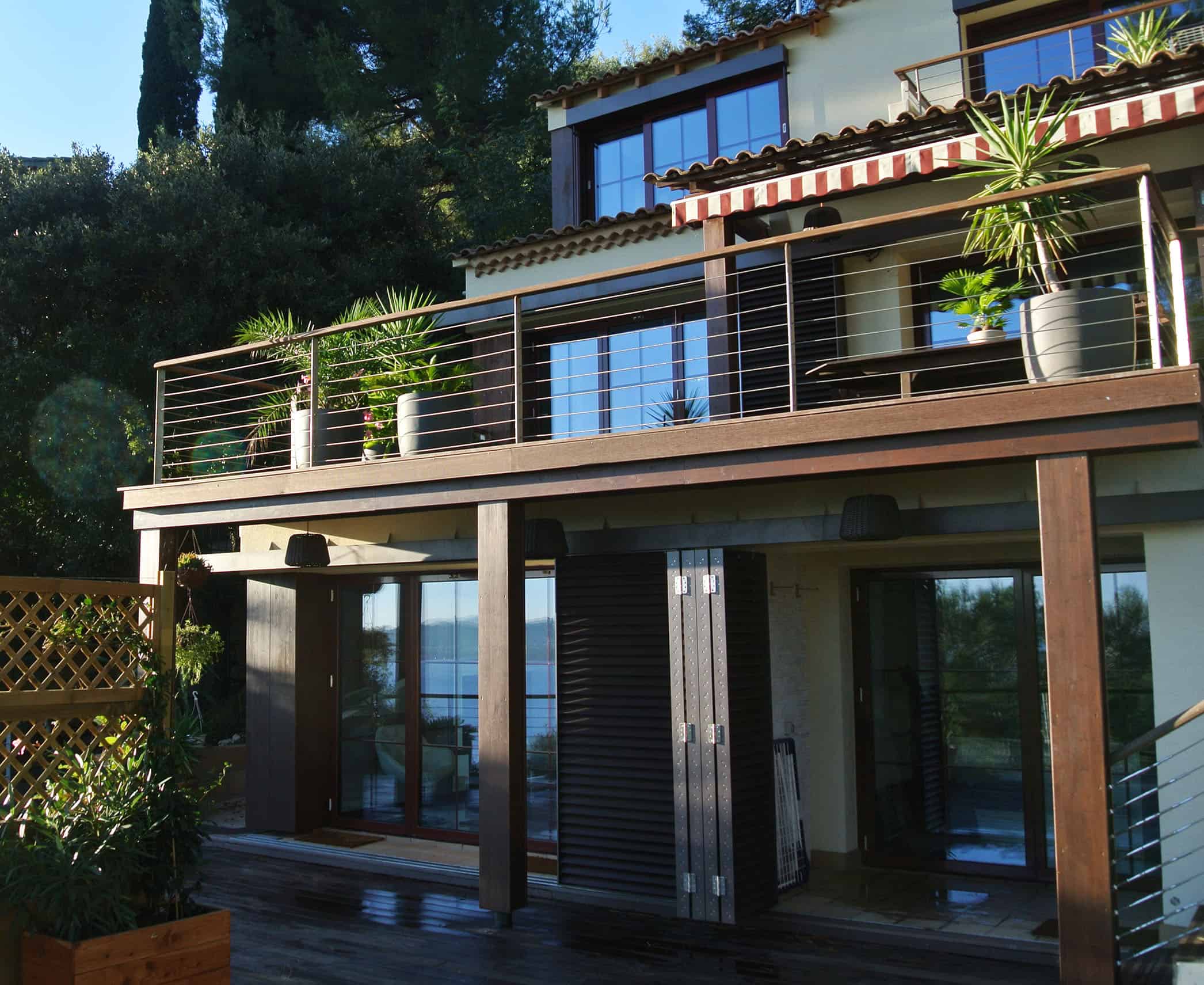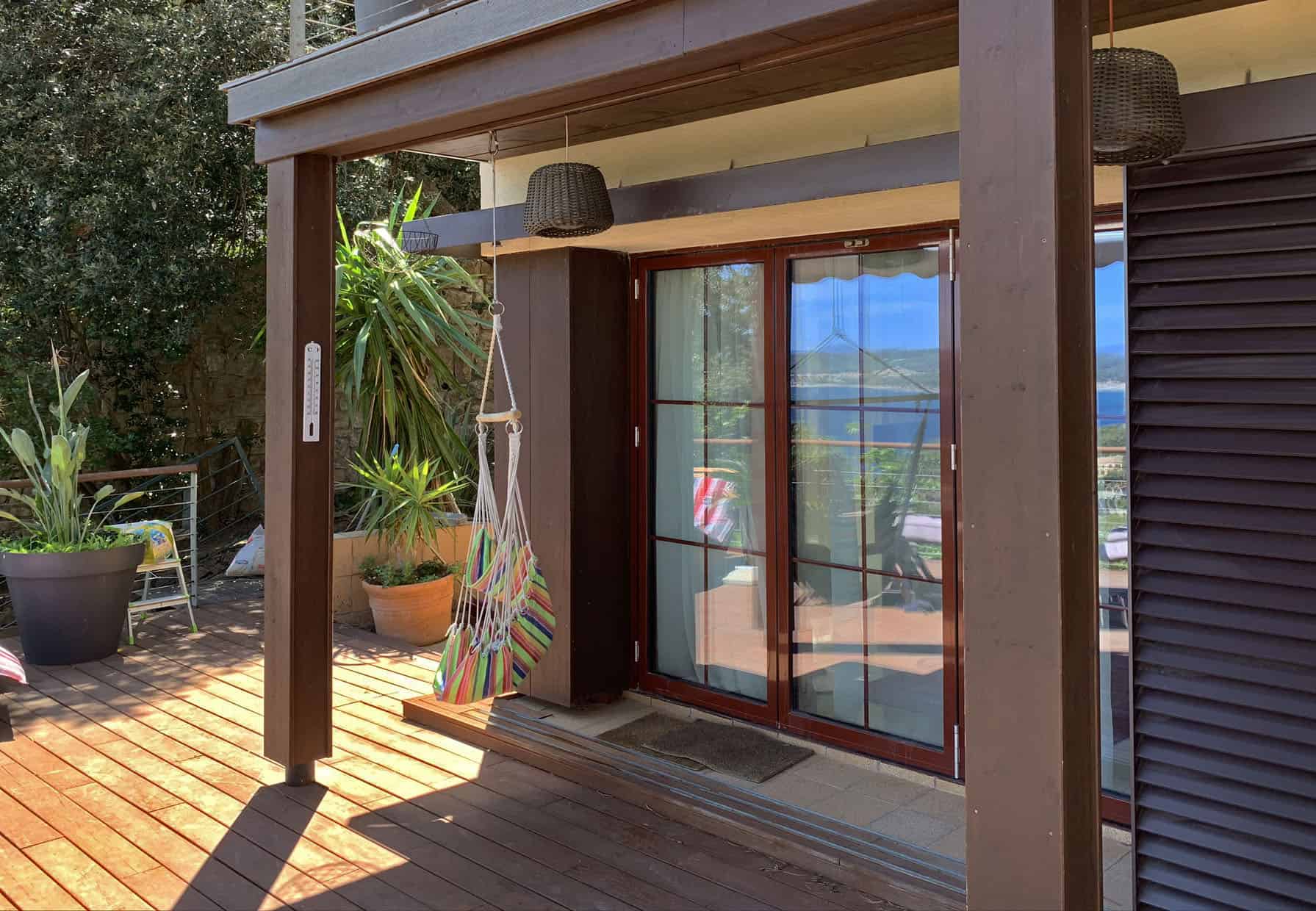 EVERYTHING READY FOR YOUR ENJOYABLE STAY
Modern & Luxury Apartments
We offer three apartments. The Small and Large Apartments are located on the lower patio with direct access to the swimming pool. They can also be connected to create a space with 3 separate bedrooms for larger families. The Studio is detached from the main house and has a separate entrance.
To make your stay more enjoyable, all apartments are equipped with brand new amenities, smart control panels and high-end kitchen appliances. The Small and Large Apartments also come with washers.
We allow our guests to have dogs and cats, but please let us know in advance if you plan to bring one. All apartments are strictly non-smoking.
Location
Villa Kerjanus is located in La Seyne-sur-Mer in the Provence-Alpes-Côte d'Azur region of southeastern France. It is right on the edge of Massif du Cap-Sicié – a 1600 hectares Mediterranean forest between Brusc (Six Fours) and Fabrégas (La Seyne) with an altitude of 400m. This area offers amazing scenic trails, great views and small hidden beaches.
---